What Do We Know About?
HYBRID AND VIRTUAL MEETINGS
The pandemic of 2020 has accelerated the use and acceptance of virtual meeting tools and systems that have now become standard elements of face-to-face meetings. To help venues with this transition we have developed the Electro-Media Hybrid-Ready Meeting Room, a performance-based design concept that ensures meeting spaces enhance, rather than impede, the technologies required to support hybrid events.
Download Electro-Media Hybrid-Ready Meeting Room Brochure
Watch Our Video
Want to know more? Register to watch our brief Electro-Media Hybrid-Ready Meeting Room explainer video for more information.
ArchiTechnology®
We coined the term: ArchiTechnology® the early 1990's to describe the convergence and integration of presentation and entertainment technologies into the built environment. Essentially, ArchiTechnology® the study of how the human perception mechanisms work, how the various audio and visual technologies work, and how the environment contributes or diminishes the effective transfer of information from the technologies to the audience.
Our practice of ArchiTechnology® means that we look well beyond the AudioVisual systems we design and predict to optimize the performance of the completed venue, and the comfort and quality of the audiences' experience.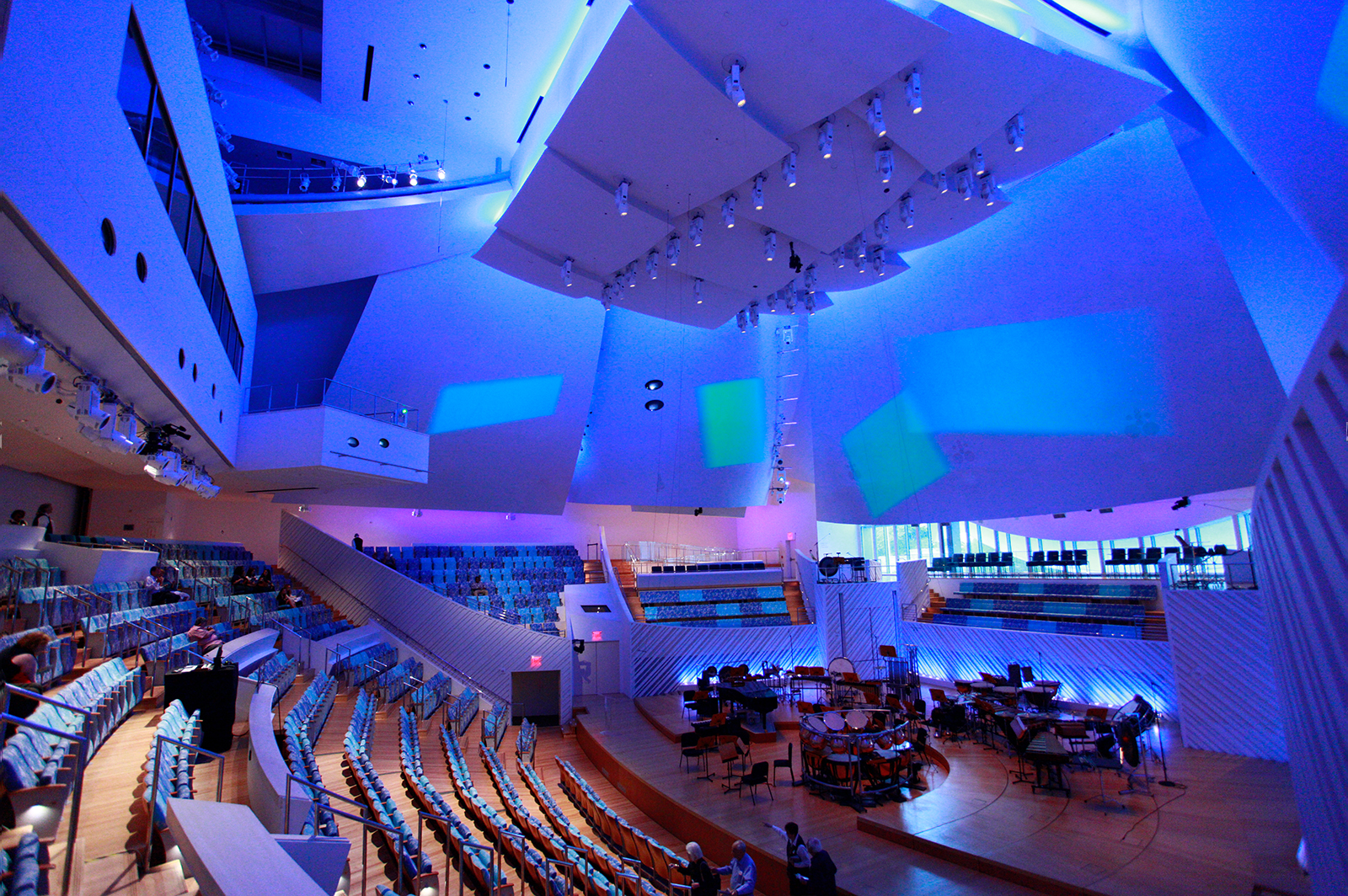 Audio
When communicating, it is critical to not only be heard, but to be understood. Our practice of audio systems encompasses not just the system itself, but the environment in which it will perform and includes the following:
Voice, Music, & Sound Reinforcement
Analog & Digital Signal Processing & Distribution
Recorded & Streamed Audio Reproduction
Theater Acoustics & Audio/Video
Background Music Sourcing, Control, and Servers
Live Entertainment Systems
Assisted Listening and Simultaneous Interpretation
Room Acoustics & Electro-Acoustics
Psychoacoustics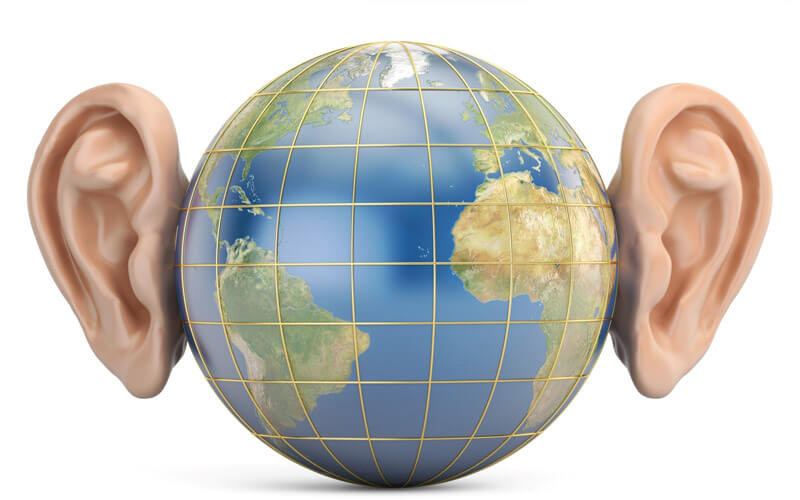 Visual
The world we live in is becoming more and more visual. From one-to-one communication to presentations to an audience of thousands, the visuals are providing more and more of the information and content. Our practice of visual systems includes the following:
Projection & Direct-View Displays
Analog & Digital Signal Processing & Distribution
VideoWall Arrays
Holographic & 3D Projection & Display
Videography & Production
Video Recording & Streaming
Video Projection Mapping on Objects
Digital Signage
Electronic Way-Finding
Interactive & Location-Aware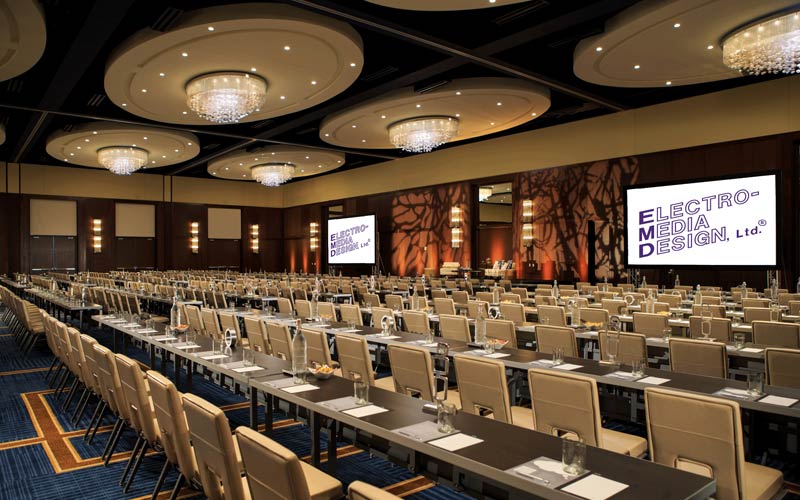 Audiovisual & Event Technologies
When it comes to the meeting environment, EMD's staff is not only experienced in the concept and design of presentation systems, but also has years of experience utilizing these systems to service the day-to-day needs of meeting planners, presenters, users and attendees. Our practice of Audiovisual and event technology systems includes the following:
Control & Automation Systems
Building Management Integration
Processing Programming
Live & Post AV Production
Production & Feature Lighting
Show Flow, Staging, Power, Hoisting & Rigging
Operational Management
Space Planning
Broadcast & Media
Video Teleconferencing, Streaming, & Telepresence
Equipment, Technology, & Industry Trends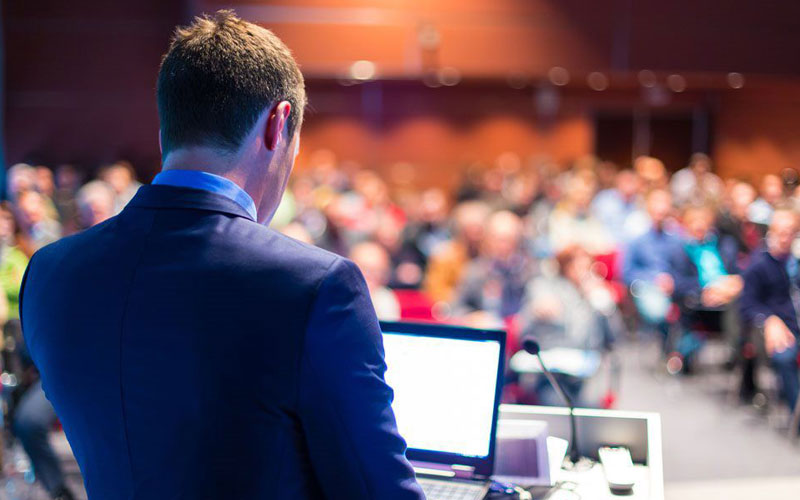 AVaStar
The AVaStar platform provides the operating system to effectively plan and execute efficient AV and Technology services in a public or private venue. Anywhere staff needs to manage the presentation technology needs of meetings and events, AVaStar can improve revenue, decrease costs, protect investment and enhance the customer experience.
AVaStar was created to provide the first and only AV Services management platform built specifically for use by internal venue staff to manage the day-to-day needs of presentation technology services. Hotels, Conference Centers, Corporate/Government Offices and Training Centers, Universities, Entertainment Venues, Houses of Worship…anywhere equipment and resources need to be planned and scheduled can use AVaStar!

Acoustics
Nothing Says Quality Like Quiet®
Because no amount of technology can make up for a bad environment, EMD provides acoustics consulting to ensure the technology compliments the environment rather than introduce additional stress on the listener. Our practice of acoustics includes the following:
Architectural Acoustics
Isolation
Impact Noise Analysis & Remediation
Reverberation & Echo
Mechanical Noise
Noise & Vibration Control
Electro-Acoustics
Psychoacoustics
Environmental Noise
HVAC Noise
Industry & Product Trends
Prevention vs Treatment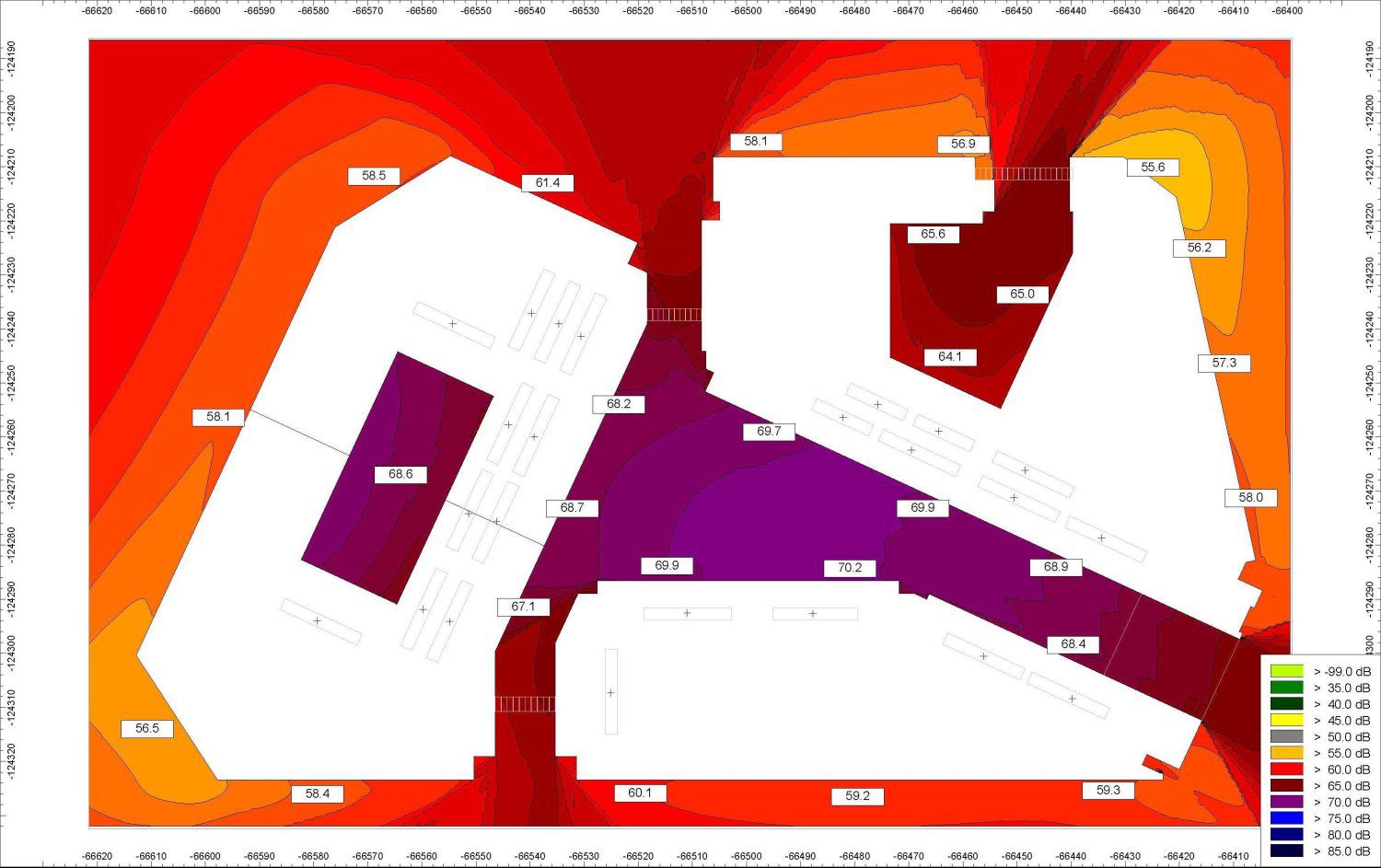 Noise Level Computer-Generated Model
Partners
Electro-Media Design, Ltd. is frequently invited to partner with other design/consulting firms to round out their offerings. This practice extends globally, as sometimes partnering can save the client significant costs. Similarly, we may extend the services we provide to our clients by engaging and managing other consultants including:
Information Technology & Security
IT/ELV
Lighting
Theatrical Stagecraft
Project Management
Security, Risk & Resilience
Our practice, when engaging other design firms, is to pass their proposals and fees through to the client without mark-up, added overhead, or fees.